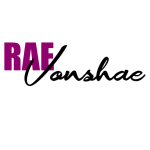 How to start a website/blog
Build your brand authority on the internet
Hey there… My name is Rae Vonshae and I help entrepreneurs start online businesses and enhance their businesses with digital marketing to maximize their profits.
I work daily to publish valuable marketing content here on on my blog and on my Youtube Channel as well.

View my full story about my experience with jobs and why I chose entrepreneurship through my about page, here.
I am now in a position to teach others how to start online businesses and generate multiple streams of income with my courses.
My goal is to help 1,000 new or struggling entrepreneurs to turn their content into cash!
STEP 1:  REGISTER YOUR DOMAIN NAME AND SET UP WORDPRESS