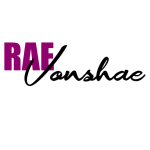 How to start a website/blog
Build your brand authority on the internet
Hey there… My name is Rae Vonshae and I help entrepreneurs start online businesses and enhance their businesses with digital marketing to maximize their profits.
I work daily to publish valuable marketing content here on on my blog and on my Youtube Channel as well.

View my full story about my experience with jobs and why I chose entrepreneurship through my about page, here.
I am now in a position to teach others how to start online businesses and generate multiple streams of income with my courses.
My goal is to help 1,000 new or struggling entrepreneurs to turn their content into cash!
STEP 1:  REGISTER YOUR DOMAIN NAME
Watch this video – click link BELOW video to register.
You want to make sure you register a .com or .net or something to represent the type of business you have.  If you have a church or non-profit organization, then a .org is good for you.  This is to secure your name.  This should cost you NO MORE than $12.00 FOR THE YEAR!  If it costs ANYTHING more  than that, you are doing something wrong, so make sure to REWATCH the video.  You will pay for your domain name ONCE a YEAR, unless you want to secure the name for 2, 3, or even 5 years.  Just don't take any upsells.  You want to take the next step with a different company.
STEP 2:  PURCHASE YOUR HOSTING
Watch this video – click link BELOW video to purchase.
Now the HOSTING is what establishes your home on the internet.  It gives you a live address for people to visit when they type in your .com  (or whatever domain name you registered in the previous step).  The domain gives you a NAME… the hosting gives you the ADDRESS online.  With hosting you can choose to pay monthly, annually, or even 3 – 5 years.  But the choice is yours.  
STEP 3 - INSTALL WORDPRESS
After you select your hosting package, Then you will be able to log into your back office and install wordpress.  A simple click of a button and you are good to go.